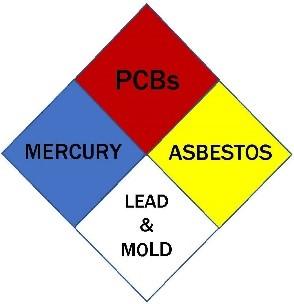 Project Description
CEI completed a Phase II Environmental Site Assessment and Investigation for several Air Force Base buildings planned for renovation. Constructed in the 1960's and 1970's, CEI completed an environmental survey of these structures based on Phase I findings focused on hazardous building materials and adjacent soils. As part of CEI's Phase II assignment, a Conceptual Site Model and series of work plans were developed including: Field Sampling Plan (FSP), Quality Assurance Project Plan (QAPP), Accident Prevention Plan (APP), Site Safety and Health Plan (SSHP), and Activity Hazard Analysis (AHA).
Phase II activities included collecting and analyzing subsurface and interior building materials for PCBs (surface and substrate), asbestos, lead, mold, RCRA 8 metals, mercury vapor, and/or SVOCs. Site soil samples were also assessed. CEI conducted all project tasks pursuant to Comprehensive Environmental Response, Compensation, and Liability Act (CERCLA), as amended by the Superfund Amendments and Reauthorization Act (SARA), Resource Conservation and Recovery Act (RCRA), and National Oil and Hazardous Substances Contingency Plan (NCP) and all applicable state regulatory requirements.
The resulting Phase II Environmental Site Assessment conformed to the guidance presented in AFI 32‐7066, American Society for Testing and Materials (ASTM) E1903, Standard Practice for Environmental Site Assessments: Phase II Environmental Site Assessment Process. Deliverables included Corrective Action Recommendation and a Corrective Action Workplan.
CEI is currently working on additional building sampling to quantify PCB and asbestos material requiring remediation/disposal.