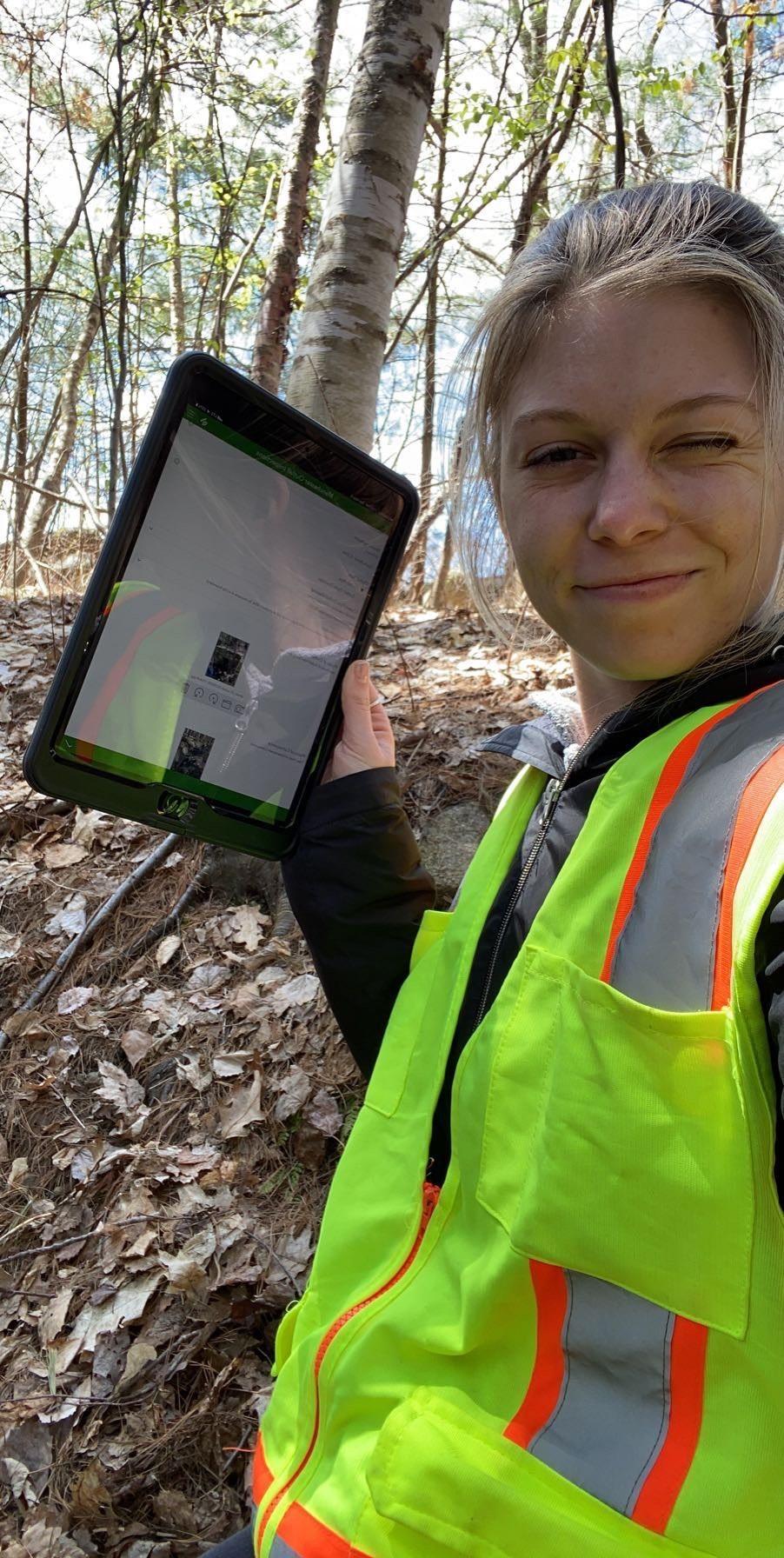 Career Opportunities
With career opportunities for all levels, CEI offers a host of options for experienced professionals already established in their field to recent graduates eager to learn and be challenged in a mentoring based environment.
CEI was ranked #1 Best Firm to Work For by the Zweig Group in the Environmental Services category, ranked #2 in the Engineering category, ranked #2 in the Firm Size 1-49 category, and ranked #4 in the Multidisciplinary category. CEI is the only firm in the country to be ranked in the top 10 in four different categories! This is a distinction we are very proud of, as our employees are the lifeblood of our company. Owned, operated and run by employees, everyone takes stock in managing CEI whether you are a senior level engineer, a recent graduate starting your career or an administrative staff member at the hub of one of our main offices - we look for ideas, inspiration and growth from within. Best of all, the CEI community provides employees with an atmosphere to grow professionally and achieve their career goals. As colleagues, we inspire, support and challenge each other to create, grow and learn.
CEI is well known for its technical expertise, solid engineering practices, creative out-of-the-box mentality, concrete reputation and unwavering ethics. Our workplace offers a unique opportunity for career development and our team is filled with those top in their field. Our professionalism and client services are second-to-none as we strive to produce a high quality product while working within our clients` financial resources. We pride ourselves on customer satisfaction and consider referrals one of the highest forms of appreciation. Repeat clients make up 90% of our business. CEI has been consistently named among the nations 'Best Civil Engineering Firms to Work For' and 'Best Environmental Services Firms to Work For' by CE News Magazine.
Civil Engineer (5+ years experience)
Civil Engineer (5+ years experience)
Comprehensive Environmental Inc. (CEI) is a growing civil and environmental engineering and consulting firm seeking to hire a Civil Professional Engineer with 5+ years of experience for our Bolton, MA office. Employees of CEI are given challenging, rewarding work opportunities that tap into their energy and diversity of thought and education. Come see why CEI has been awarded 'Best Firms to Work For" 8 years in a row!
---
Comprehensive Environmental Inc. is an EO/AA/VEV/LGBTQ/Disabled employer.
"CEI's responsiveness and wide variety of services has consistently saved me time and money. I trust their people to be thorough, honest and to give me solid advice. I know I can call CEI anytime for professional engineering and environmental services - no matter what the issue."

"CEI's responsiveness and wide variety of services has consistently saved me time and money. I trust their people to be thorough, honest and to give me solid advice. I know I can call CEI anytime for professional engineering and environme...

"CEI`s geotechnical analysis was thorough and extensive, they provided us with cost effective options to ensure the long term integrity of our facility."

"CEI`s geotechnical analysis was thorough and extensive, they provided us with cost effective options to ensure the long term integrity of our facility."

"CEI was able to expedite this important project by working closely with MA Highway officials. We were greatly pleased with their efforts and the new access."

"CEI was able to expedite this important project by working closely with MA Highway officials. We were greatly pleased with their efforts and the new access."

"CEI has been great to me. A very team oriented atmosphere where the voices of newer engineers is still heard and advancement is based on merit."

"CEI has been great to me. A very team oriented atmosphere where the voices of newer engineers is still heard and advancement is based on merit."

"CEI has been great to me. A very team oriented atmosphere where the voices of newer engineers is still heard and advancement is based on merit."

"CEI has been great to me. A very team oriented atmosphere where the voices of newer engineers is still heard and advancement is based on merit."